Here are some photos I took recently of a heated argument between some street soccer players and the referee. And since this is the Mexican Spanish blog, we'll mention a few linguistic points to keep in mind when talking about soccer in Spanish.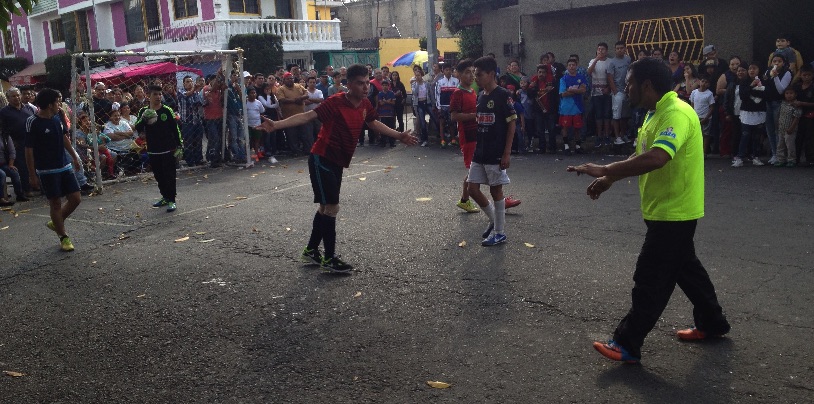 A soccer dispute on Palm Sunday, Mexico City
Futbol
What is called soccer in the US and Canada is called futbol in Mexico, el fut for short. (Fútbol, with initial stress, is more common in other parts of the Spanish-speaking world.) Naturally, the vowel is /u/, not the English /ʊ/ of foot. And while we're on the subject, US-style football is called futbol americano.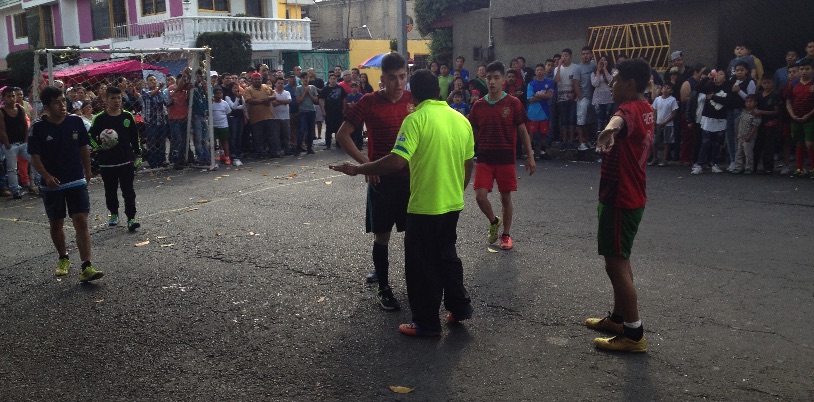 The ref responds
La selección
Soccer players are futbolistas, or more generally, jugadores. The goalie is usually called el portero, which also means doorman. The referee is el árbitro. The word selección refers to a specially selected All-Star team. For example, the Mexican Olympic team is usually called la selección (mexicana), not el equipo olímpico.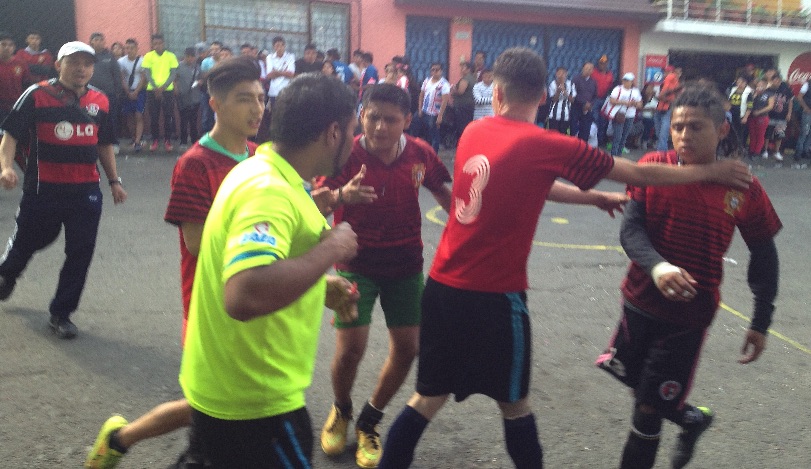 More players join in
El Mundial
A game or match is a partido and a championship competition is un campeonato. The World Cup is La Copa Mundial. The short form, oddly enough, is el Mundial, masculine. And although final is masculine in most circumstances, for example, el final de la serie, in a sport competition, the word final is feminine: la final, the final round, the finals.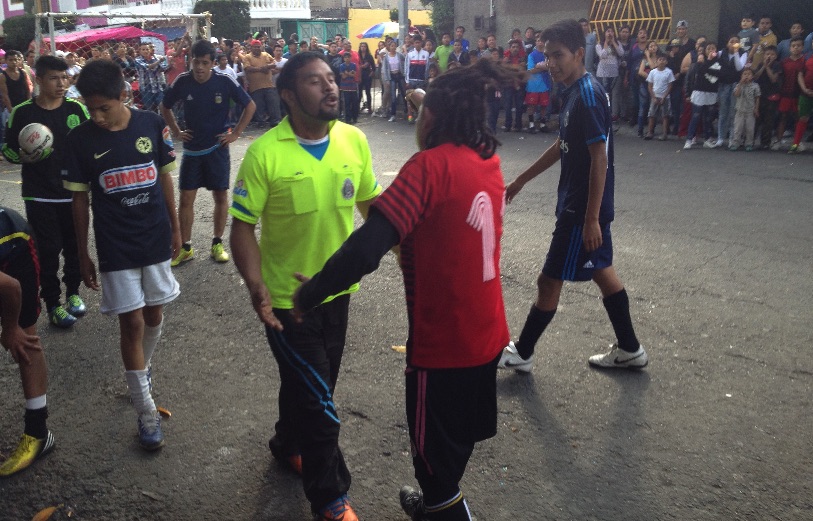 The ref stands his ground
Root for
Irle a un equipo = root for a team. ¿A quién le vas? = Who are you rooting for? Don't let this idiomatic usage of ir catch you off guard.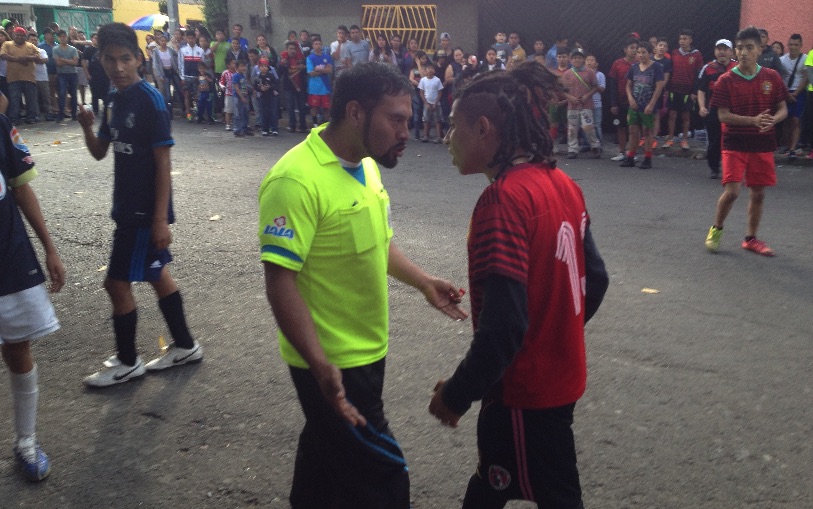 Face to face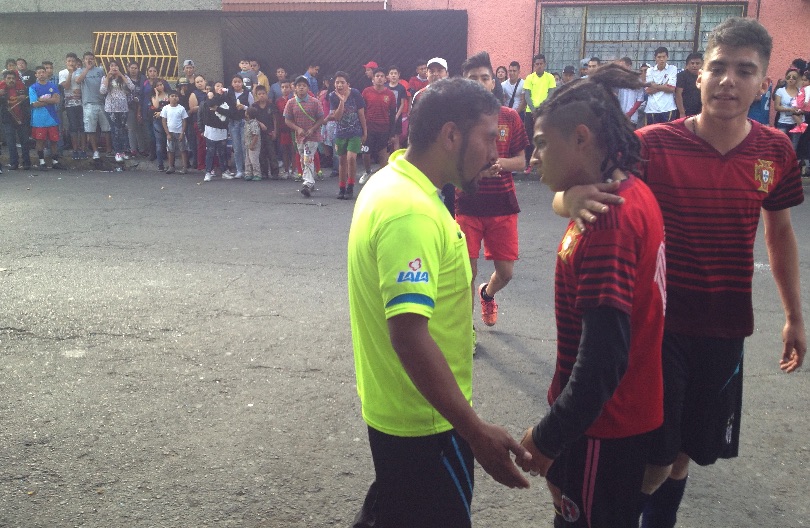 The crowd reacts